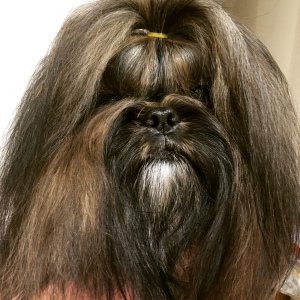 account_circle Personal data
Date of registration: 2020-01-17
Был на сайте: 2020-01-17
Address: Belarus, Gomel
Profile: Olga
Pet type:

Dog

Dog breed:

Shih Tzu
perm_phone_msg Contacts
+375299996680
+375299996680
+375299996680
assignment_ind Informations about the cattery
The kennel is engaged in Show and breeding of a decorative breed of Shitsu dogs. You can buy a puppy from us: both for exhibitions and for home and soul. We will be glad to communicate with you. We are responsible for each puppy.
Breed: Shih Tzu
Male/Female: Male
Age: 1 Years 8 Months
Bright little boys are offered to reserve.
Breed: Shih Tzu
Male/Female: Female
Age: 2 Years 1 Months