Once you have acquired or adopted a dog, there is a whole range of additional costs for it that can hit your monthly budget significantly. This is the purchase of food, items for home grooming, toys, accessories for walking, service in a veterinary clinic and much, much more.
Over time, when the euphoria from the appearance of a dog in the house begins to subside, the idea appears to save a little on the maintenance and care of it. It's not bad at all, but it's important to do it right!
How to save money on keeping a dog?
Vladimir Golubev, President of the Russian Cynological Federation (RKF), often gives useful advice to dog owners. He recently talked about the right way to cut your dog's budget. Let's sort it out in order!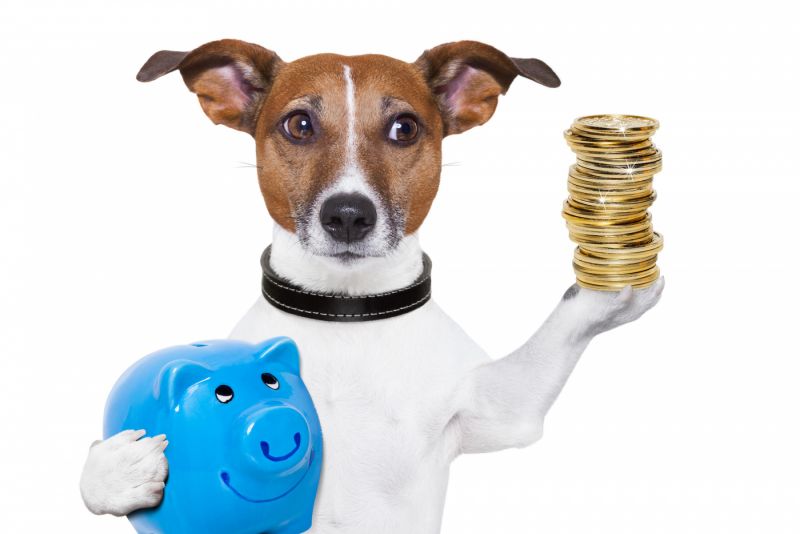 Dog food: how to save money?
No dog lover will deny the fact that, perhaps, the main expense is feeding a quadruped. Regardless of whether you prefer dry food or organic food, quality products and ingredients are quite expensive. You cannot buy cheap food or canned food, since they often provoke allergies (smudges under the eyes, rashes, deterioration of stools, hair, etc.), cause gastrointestinal diseases, dental problems, etc. When composing a ration from homemade food, you cannot offer your pet a "human" menu: your half-eaten lunch, chicken trimmings, stale soups, etc. The dog's food should be complete, balanced, varied and of high quality.
If you want to save money on food for your dog, it is better to resort to bulk purchases or to downgrade the feed line, but within the same manufacturer. It will not be as stressful for your caudate's stomach and intestines, but it will cut this budget line a little. Wholesale can be realized by cooperating with other dog owners or simply making a purchase for several months in advance.
We save on accessories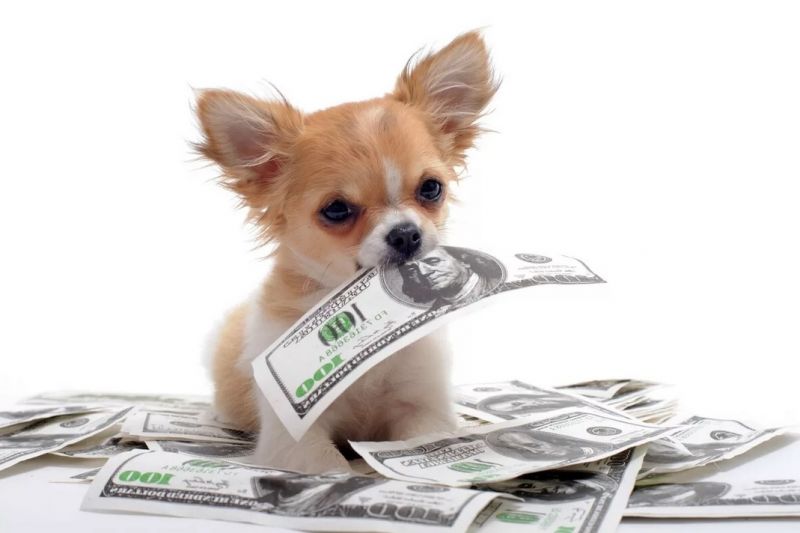 One of the most expensive parts of keeping a dog is accessories: various bows, clothes, several leashes of different colors, a million toys. In order to save money, it is enough to buy clothes only as needed: for example, during severe winter frosts, and not just for beauty. Toys should only be purchased functional, alternate them with each other so that the dog does not get bored. The leash should be bought one of the most versatile. Before you can blink an eye, you will notice significant cost savings.
We do not save on health!
We all know that it is much cheaper to prevent diseases than to cure them. Paradoxical as it may sound, but if you want to save on the health of your dog, regularly go to the veterinarian and carry out the necessary examinations, procedures, vaccinations. This is the only way you can avoid the appearance of serious diseases, which will entail huge expenses for medicines and treatment.
Let's look at this issue with the example of brushing your teeth. You don't buy your dog a toothbrush and toothpaste, thinking that this way you save a certain amount of money. For a short period of time, this will indeed be so, but after a while you will inevitably go to the vet for ultrasonic cleaning of plaque and calculus for your dog, which is very expensive. Moreover, the procedure is often performed under general anesthesia!
As you can see, it is quite possible to save money on keeping a dog. The main thing is to do it correctly! We hope that our tips will help you to reduce some of the budget for your pet, but will avoid the sad consequences.