In this article we will try to help you find the perfect assistant, defender, guard. We know very well that it's sometimes very difficult to choose a dog to guard the house and a person, as some of them, for example, have a dense coat and are able to guard even in the most severe frost, while others are only suitable for an apartment, but they communicate very well with kids.
Regardless of which tailed you choose, you want to remind you: "Training is the key to everything!" It depends on your upbringing how your pet grows up: angry and aggressive, or flexible and brave. Of course, much depends on the initial data of an individual animal, but it is the person who lays the foundation for his future behavior.
Many experts advise you to seek help from a guard dog at a professional dog handler who will teach you the dog's bases and also show you how to deal with our smaller brothers properly. The main thing is to understand that the method of punishment, cruelty, violence has long been proved to be ineffective. Best taught with encouragement.
Now we will understand together the characteristics of individual breeds: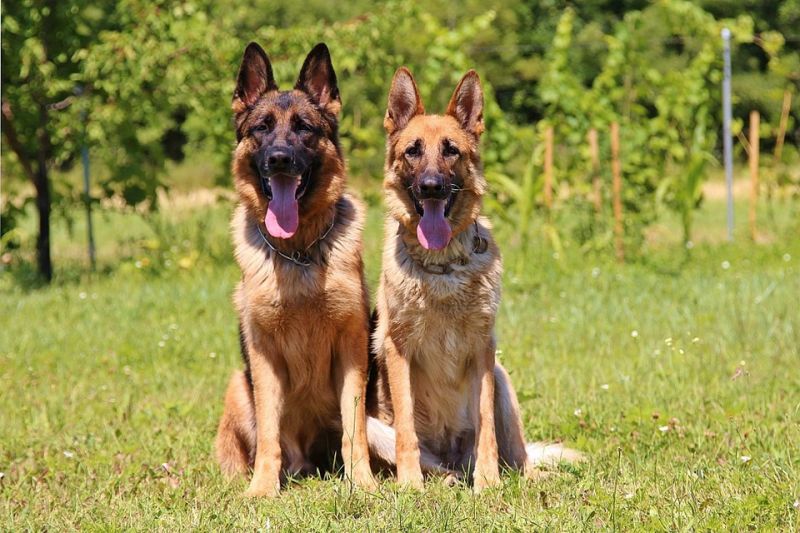 It is unlikely that there will be at least one person on Earth who does not know the German Shepherd. This breed is rightly called a universal dog, as it is suitable for completely different tasks: an excellent pet, search engine, security guard, lifeguard, guide. The range of his skills is not limited, perhaps, to anything. The main thing is attention and time, which must be given in sufficient amounts to the animal.
Pros:
Versatility
High level of learning
Equilibrium
Alertness to strangers
Great companion
Goes well with children
Minuses:
Increased physical activity and attention are required.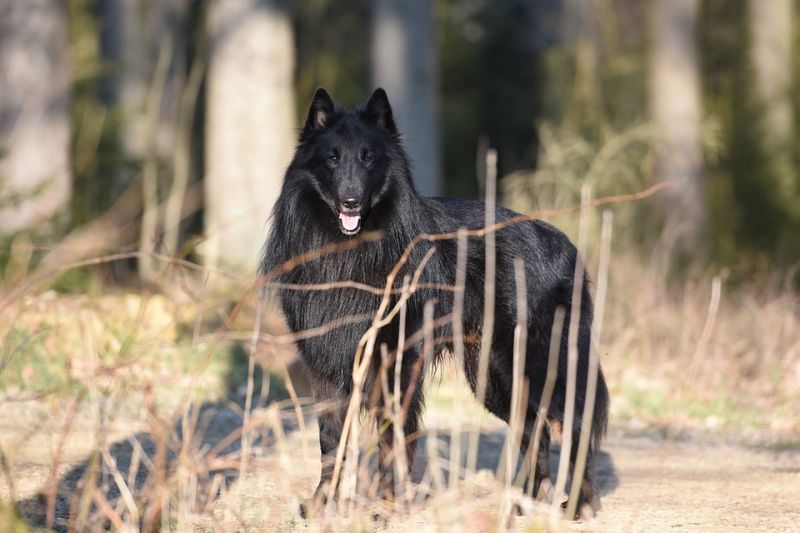 The Belgian Shepherd Dog is a surprisingly contrasting breed of dog that combines remarkable training abilities, but at the same time does not tolerate an increase in her voice and an attempt on personal boundaries. She will be perfectly able to guard a private house, thanks to a luxurious, warm coat that will protect her pet even in harsh climates.
Pros:
Versatility
Good learning
Friendly
Thick coat
Minuses:
Independence in decision-making (may not listen to the owner, but rely only on their opinion)
Requires respect for her personal space
"Subtle nature"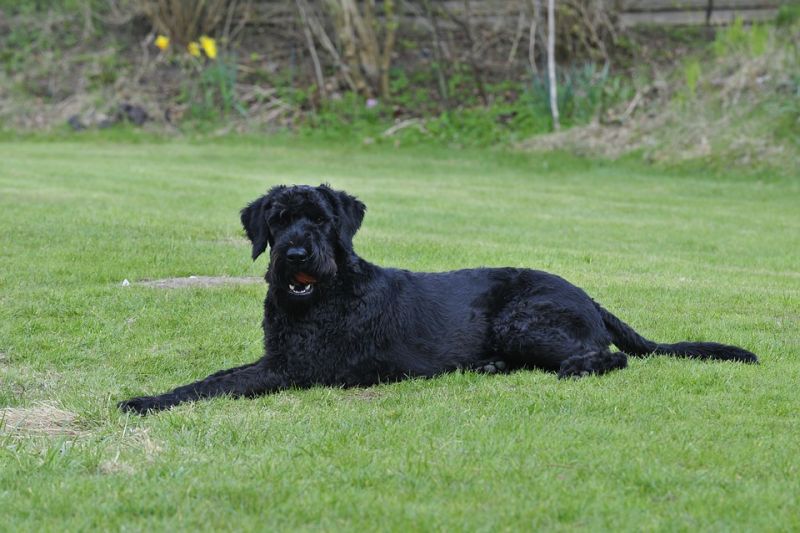 A funny, angular "bearded man" who is famous for his abilities in completing tasks in the ranks of the police, customs, rescuers, drug control, etc. He rightfully earned the level of respect and respect that is shown to him, because all the owners are delighted with his phenomenal mental abilities, learning ability, without exception.
Pros:
Performs tasks of various kinds
Savvy
Requires active classes, walks, games
Suitable even for people with allergies.
Hardy
Thick, warm coat, which also does not fade
Minuses:
Increased aggressiveness
Wool trimming required several times a year.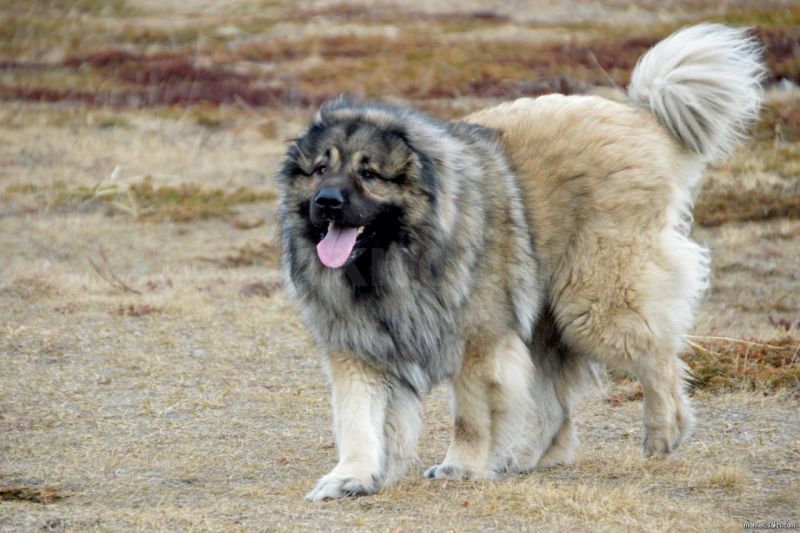 A real bear, the Caucasian Shepherd Dog has a unique, dense cover, thanks to which it easily tolerates even severe frosts and can be kept on the street to protect a private house even in winter. She very quickly and without any problems gives in to educational activities and can make decisions even without the presence of a host nearby.
Pros:
Developed intelligence
Independence
Protects "to victory"
Possible interaction with the child, but in the presence of adults
Minuses:
It requires constant training, intense and diverse
It is desirable for the owner to have experience interacting with dogs of this kind
Moscow Watchdog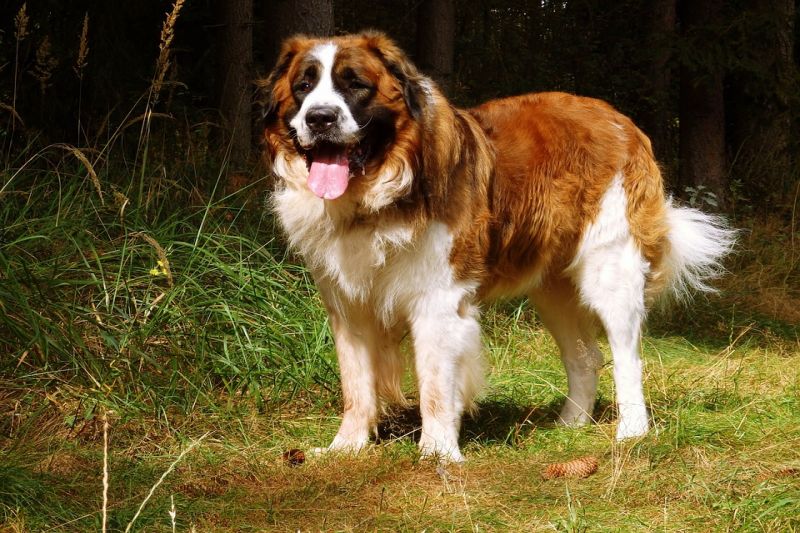 The Moscow guard dog was bred specifically for the protection of man and his home. The dog copes with this task perfectly! A bonus to excellent performance is interpersonal skills, learning ability and a rich "fur coat", thanks to which the four-legged can easily adapt to any climatic conditions.
Pros:
Self-sufficient
Easy to contact
It gets along well even with small family members
Does not require such a high level of activity as other representatives of the conservation breeds
Can live on the street at any time of the year
Minuses:
Wool needs careful care
Central Asian Shepherd Dog (Alabay)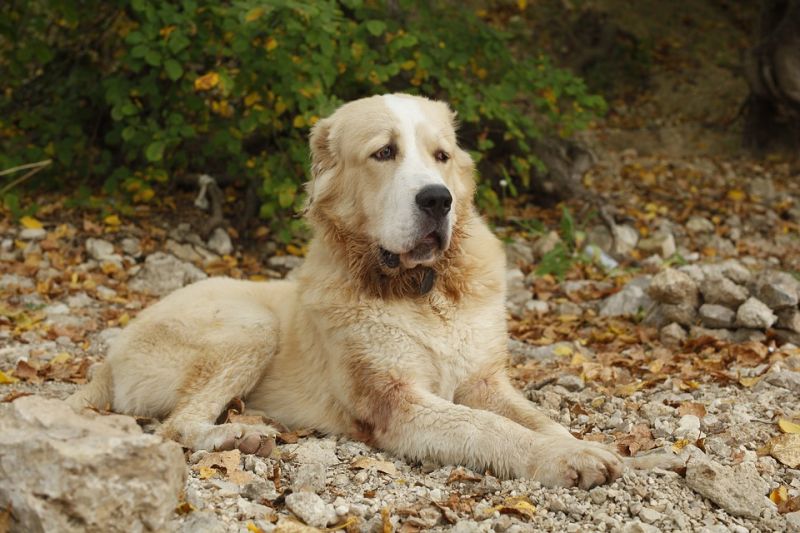 The Central Asian Shepherd Dog, or as it is also called - Alabay, is a very good watchman, security guard, family member. In addition to the fact that he will take care of your safety, he will become your faithful friend, assistant, a real member of the family. In order for the puppy to grow up educated and smart, pay enough attention and amount of time to education. Then you will get a balanced guard for your home.
Pros:
Great guard at a private home
Fearless
Perfect for family life (faithful, balanced)
Minuses:
Cannot be kept with other dogs due to high authoritarianism
Reaches maturity only by the age of 3 years
Constant training and classes are required.
Cane Corso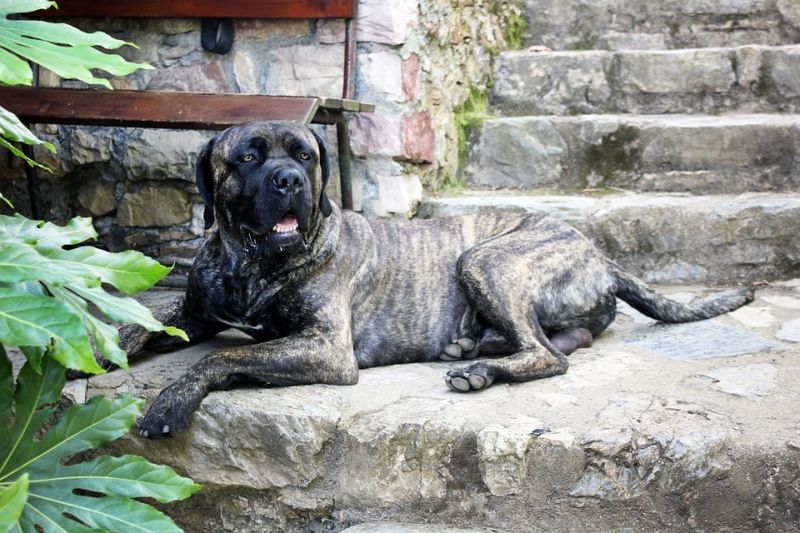 An amazing dog with a long history is Cane Corso. Legends go about his courage, briskness, strength. No one can frighten him.
Side by side with such power is combined kindness and devotion, thanks to which he will become a friend to even the smallest children.
Pros:
Brave
High level of strength
Able to control himself (distinguishes the game from the real threat)
Hardy
Gets along with children
Minuses:
Inclined to aggression towards other people in the absence of socialization
Rottweiler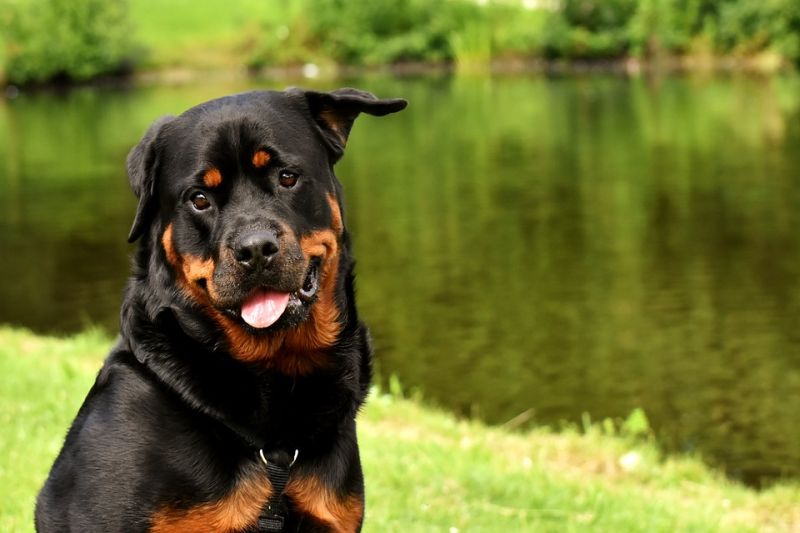 The Rottweiler is a born guard. The main thing is to properly develop his abilities in him. For this it is important to earn the respect of the animal, to instill the basics of proper behavior, interaction with people and animals. Otherwise, the dog can become very angry, uncontrollable.
Pros:
Universal fighter
High learning
Great guard and protector, but only for one person
Minuses:
Not suitable for outdoor use in winter
Aggressive
It requires a lot of attention
Russian black terrier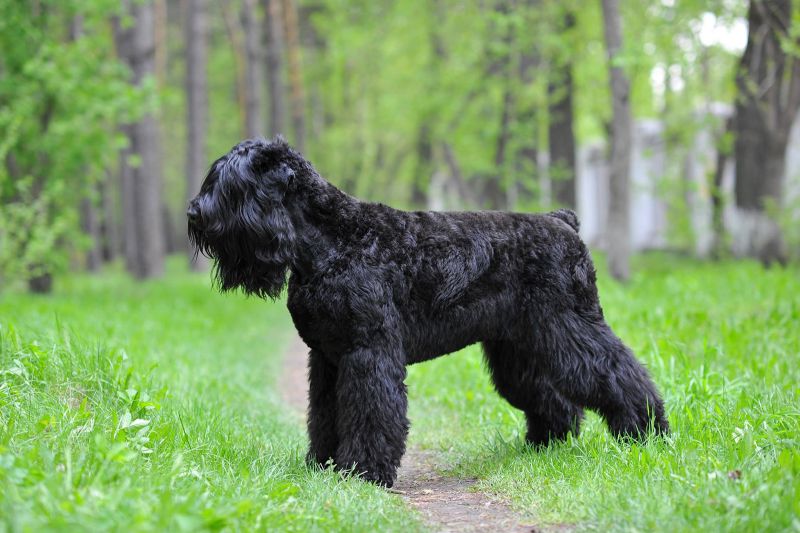 Russian Black Terrier is an excellent dog for guarding a person, his family and home. He can live on the street and monitor the safety of the house and the surrounding area. It gets along well not only with the owner, but also with all family members (and even with the children!).
Pros:
Obedient
Good for learning
Warm coat (can live outside even in frost)
Loves children
Not whimsical in content
Minuses:
He loves his family and requires constant attention.
Proud (will not sit on a leash)
Doberman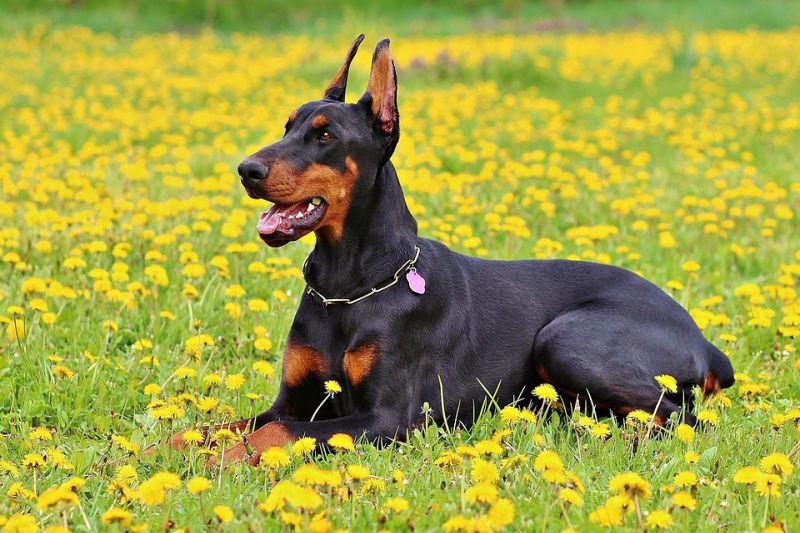 Doberman is a very stately and beautiful dog. In addition to his striking appearance, he is widely known for his performance characteristics, which apply to both security and search tasks. The nuance of its content lies in the importance of proper education. A well-mannered dog will get along well even with babies, an un-mannered dog will be embittered and aggressive.
Pros:
Can make friends even with children
With proper upbringing, calm and balanced
Very true
In addition to security, it is famous for its skill as a bloodhound
Minuses:
Obedient only subject to continuous practice
It can be aggressive in the absence of a "hard hand"
This list of dog guard breeds has been compiled according to PetGlobals. In order to choose a dog that is right for you, do not rush. Weigh the pros and cons of each individual breed and decide what your priority is: the possibility of being outdoors in the cold season, interacting with children and other animals, focusing exclusively on the owner, etc.