If you want to get a dog just "for yourself", and not for some serious work, then you should take a closer look at decorative pets. These little dogs are mainly loved because they are cute, beautiful and do not take up much space in the apartment, therefore they are excellent for urban conditions. We talk about the most popular varieties.
Affinpincher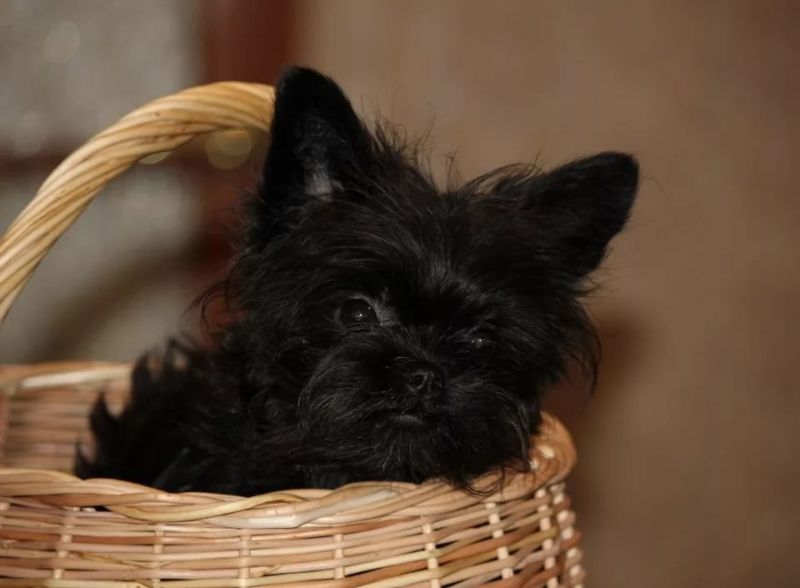 Affenpincher are not very common, were bred by crossing pinscher and griffon. The dog got an unusual muzzle. In the past, affenpinchers were bred for catching rodents, but now these smart little dogs work rarely, mostly they just amuse their owners. Although many representatives of the Affenpincher still have good working qualities.
Lapdogs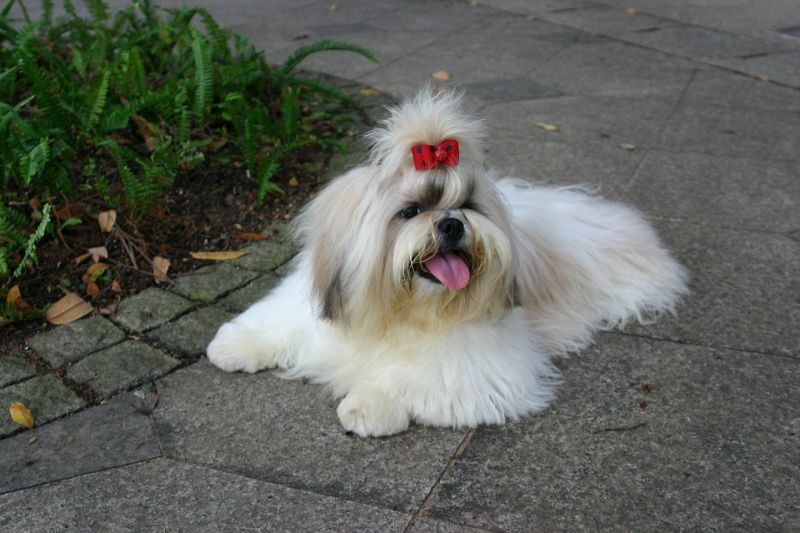 Among the lapdogs, the decorative dogs Bichon Frize (French) and Maltese (Maltese) are especially popular. Both have a snow-white coat, playful character and get along well with children.
Griffon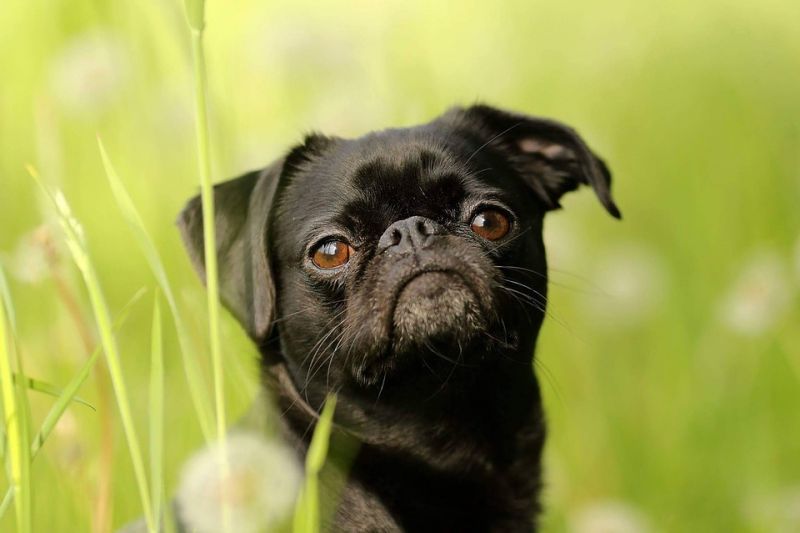 There are several types of decorative breeds of Griffon dogs bred in Belgium:
Brussels Griffon (with medium red hair);
Belgian Griffon (with medium-length hairline and black and black and tan shade);
Petit-Brabancon, or Brabant (with a short coat of red and black colors, there is no "beard" on the muzzle).
All of them are cheerful species of the Griffon breed that many people have come to love due to the emotional expression of their flattened muzzle.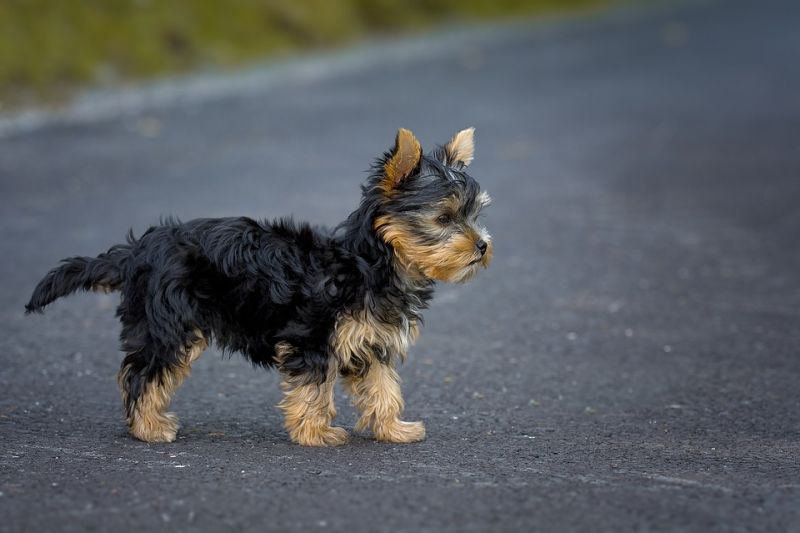 These little pets are often worn in their arms, dressed in fashionable outfits and make them beautiful hairstyles. However, initially the Yorkshire Terriers were intended for the extermination of rodents. Today, they are better known as dogs whose hair is similar to human hair.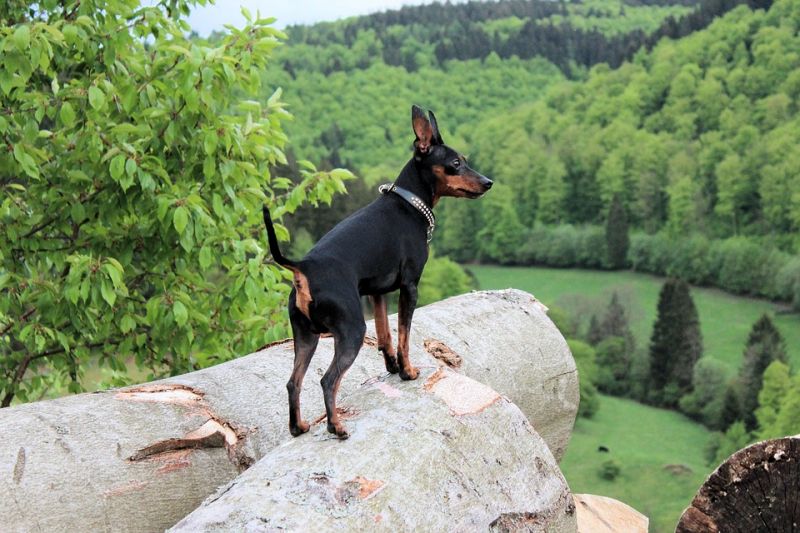 The dog resembles a small copy of a Doberman. This active and hardy dog ​​has a difficult temperament, sometimes it can be tricky and stubborn, careful with strangers, but it lends itself well to training. The dwarf pinscher is ideal for keeping in an apartment.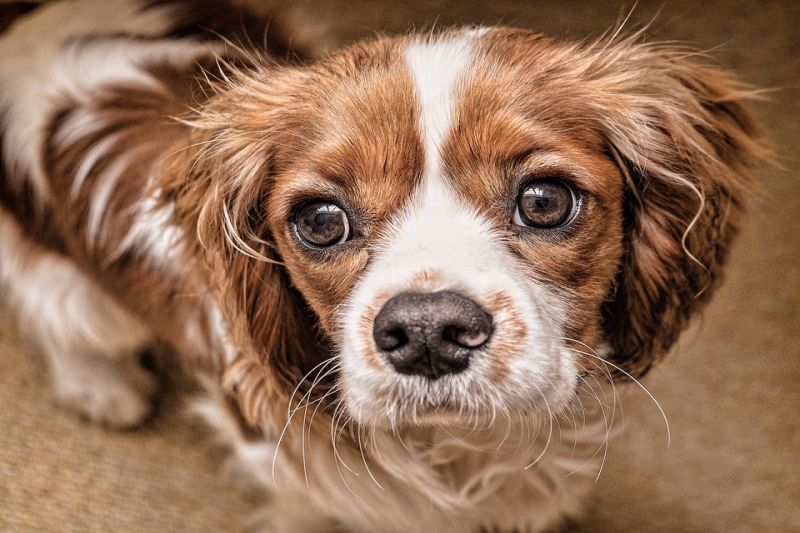 Cavaliers are loving, funny, flexible and very cute pets. They are ideal for families with children and other animals, because their friendliness helps to find a common language with everyone. The Cavalier King Charles Spaniel is ideal for living in small apartments.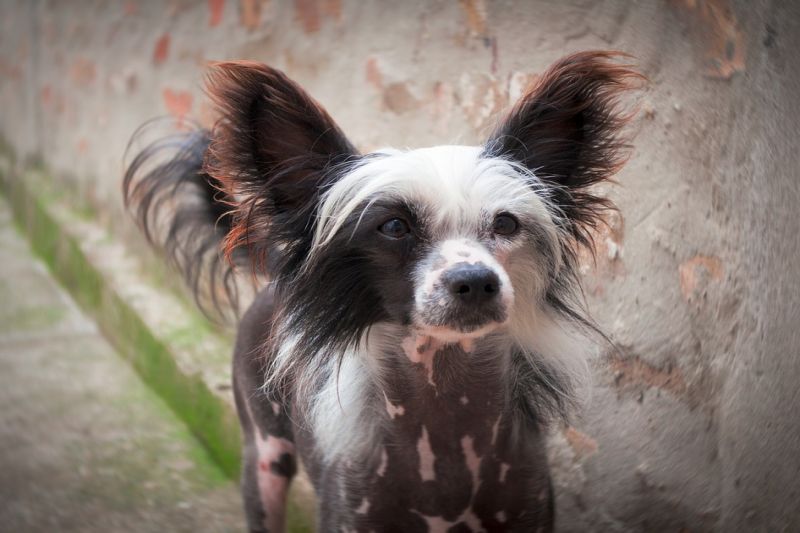 Depending on the type of wool, two varieties are distinguished:
Naked (with a crest only on the crown of the head, on the tip of the tail and below the paws);
Downy (with thick and fluffy hair covering the whole body).
In addition to its unusual appearance, a Chinese crested dog is gaining popularity due to its friendly and playful character, but in a loud noise environment it can become nervous. Naked "Corydalis" are prone to allergies and need careful skin care.
Continental Toy Spaniel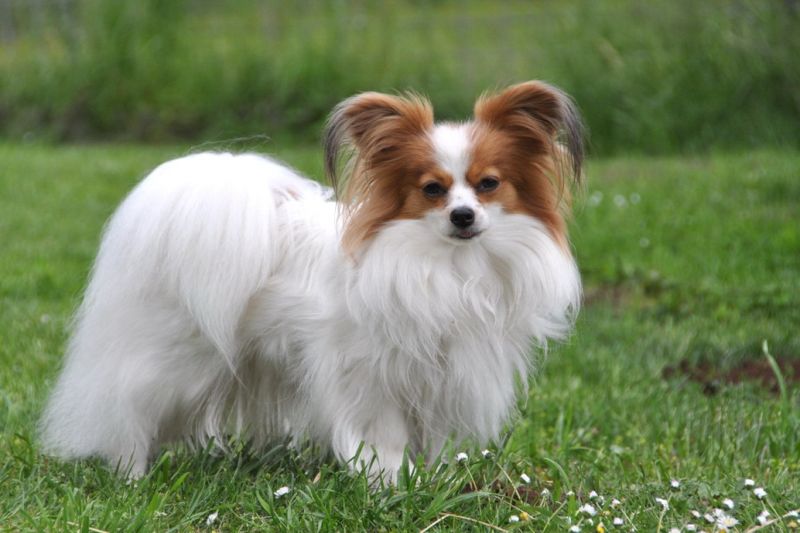 This fun breed has two varieties:
Papillon, or papillon - with erect ears;
Falen - with hanging ears.
Currently, the Continental Toy Spaniel species is the most popular papillon. Both types are distinguished by good manners, affectionate and cheerful character, are well trained. However, in childhood they need competent socialization so as not to grow fearful.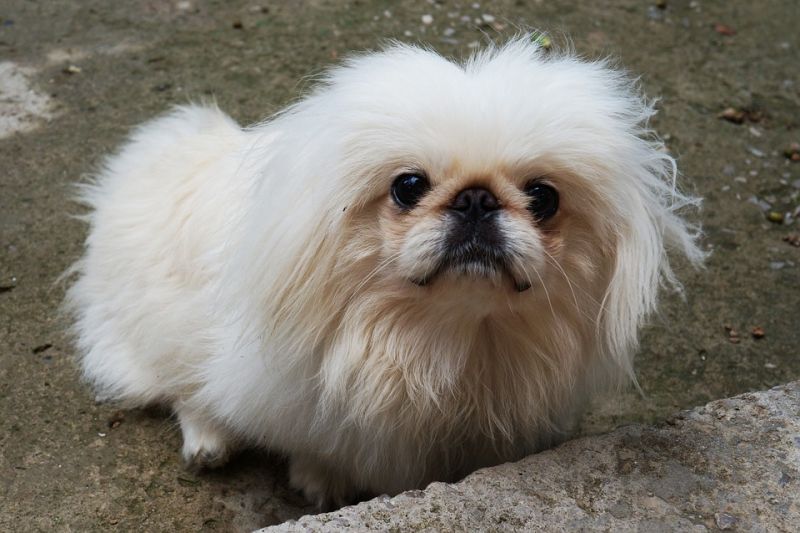 It is easy to guess that the name of the breed came from the name of the Chinese city. Pets are recognizable due to their long hair, flattened muzzle and slow gait. Most Pekingese are phlegmatic, therefore suitable for a person leading a measured lifestyle.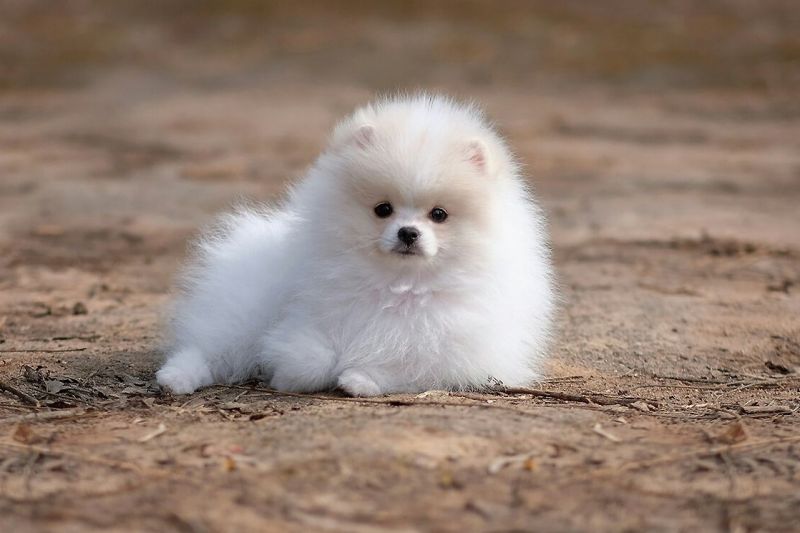 This energetic dog with a cute little face involuntarily makes every person who looks at her smile. To keep your pet always beautiful, you need to properly care for its coat and daily comb a luxurious "fur coat". Spitz is often compared to a teddy bear. Pomeranian Spitz is a real decorative dog, it can often be seen in the bag of a beautiful lady, in a store or at an event.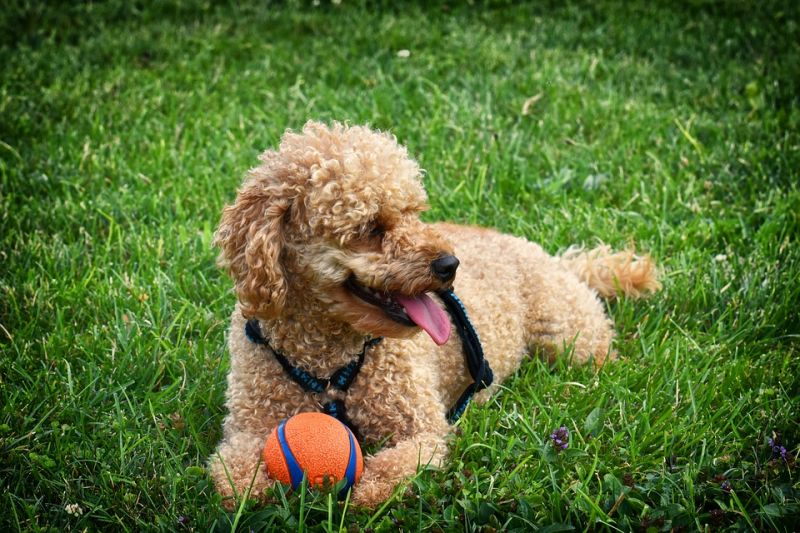 A curly poodle is difficult to confuse with another breed of decorative dog. Today, these smart dogs are not as popular as a couple of decades ago. But in vain. After all, their unusual coat, which does not have a specific smell and generally does not fall out with a regular haircut, makes this dog ideal for keeping in an apartment.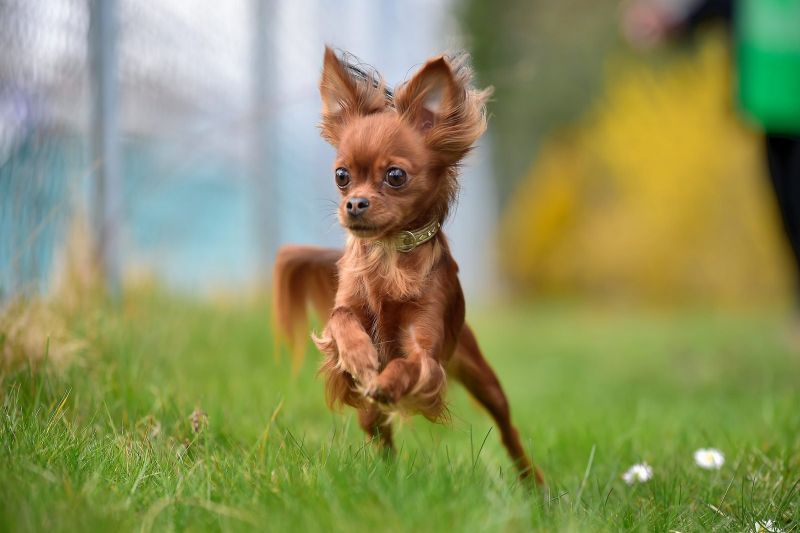 The old name is Russian Toy Terrier. These miniature dogs are both smooth-haired and long-haired. Outwardly, they look like a chihuahua and a papillon, but this is still a terrier (albeit very small), therefore it often shows protective qualities, is stubborn and distrustful of strangers.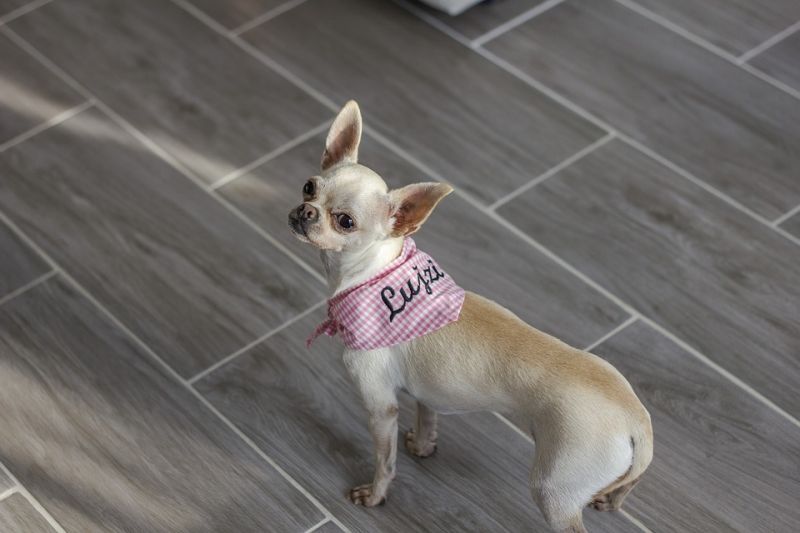 These active doggies love to play with children and bring balls. Like many decorative breeds of dogs, they may have a weak psyche, therefore, they need proper socialization. Despite the fact that the pet is small and may get used to going to the toilet at home in the diaper, it is better to accustom him to the street from a Chihuahua from childhood. Then the owners have more chances to get a dog without phobias.
Shih tzu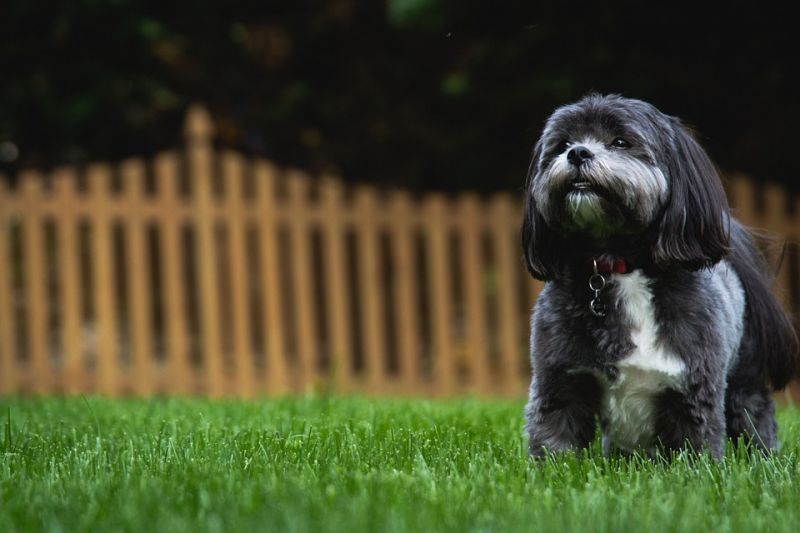 From Chinese, "Shih Tzu" is translated as "lion dog". Long and flowing hair makes these pets incredibly attractive. However, for such a "head of hair" is quite difficult to care for. But the character of Shih Tzu is usually friendly, calm and loyal. Only sometimes the lion temperament wakes up in males.
Japanese chin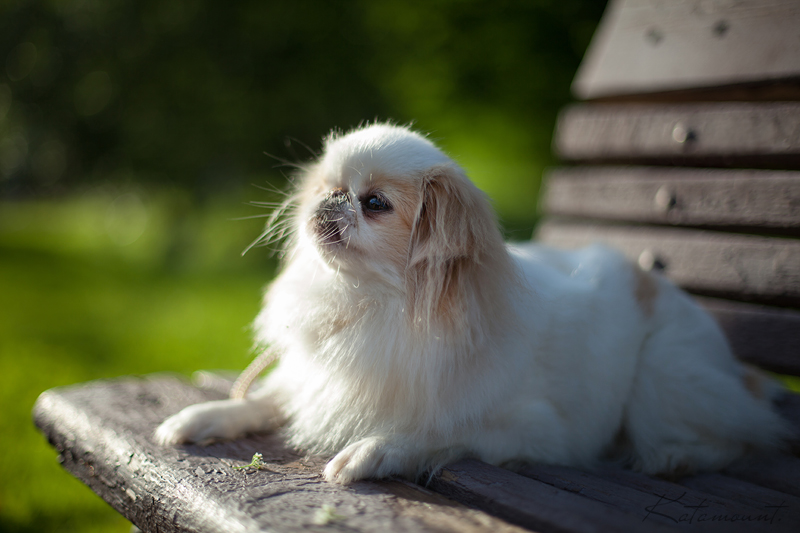 "Chin" in translation from Japanese means "jewel". Varieties of Pekingese and miniature spaniels. Japanese chin is also cheerful and ready to learn tricks. He likes to interact with the owner, but he treats strangers with distrust.
Indoor dogs are no more stupid than large dogs of working breeding. It's just that they have a different task: to please us with their presence and love of life, to amaze us with boundless fidelity and to charge with positive. And it is up to you to decide which dog to choose!